Online Invoice Generator
Create & download invoices for free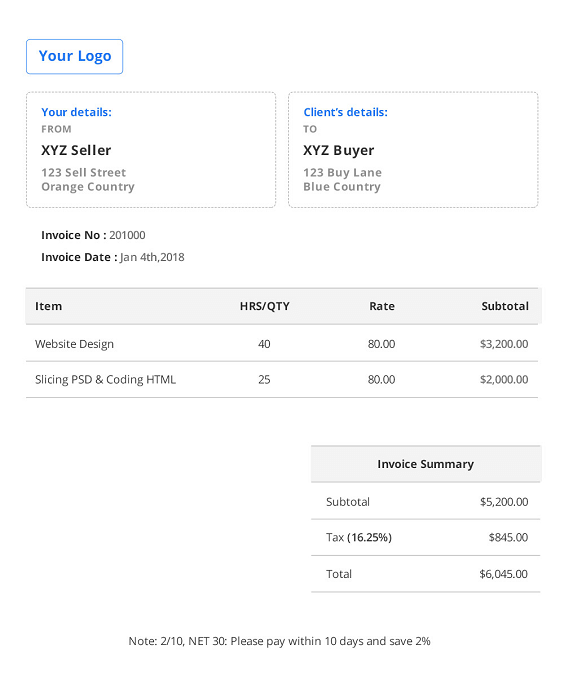 Brand your invoices with your customized logo for free
Each online invoice created on Free Invoice Builder can be customized to the specific client you're sending it to. Contact, company & payment details and adaptable invoice templates can be saved for recurring invoices. You can choose to add your logo, add sender info (or set default sender in the settings), add client info, add as many items as you wish, add taxes and even add invoice terms. The clean, user-friendly interface of the invoice generator also lets you add new clients and manage them easily.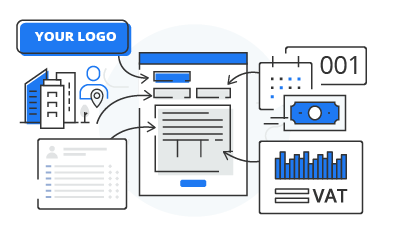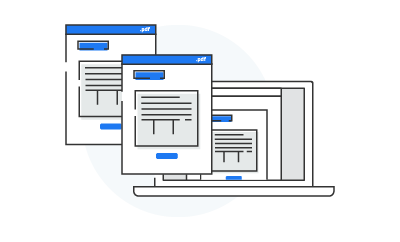 Generate unlimited invoices & download them in PDF
Using our invoice maker, you can generate an unlimited number of invoices and download them as PDF without having to pay extra. Free Invoice Builder will help you to make invoices in the correct format with all essential elements. Plus, you can easily track and manage all your invoices & contacts, so you'll never lose or misplace an invoice and clients business details – everything will be right in front of you, all the time.