Free Online Estimate Template
Create professional estimates online with a free estimate template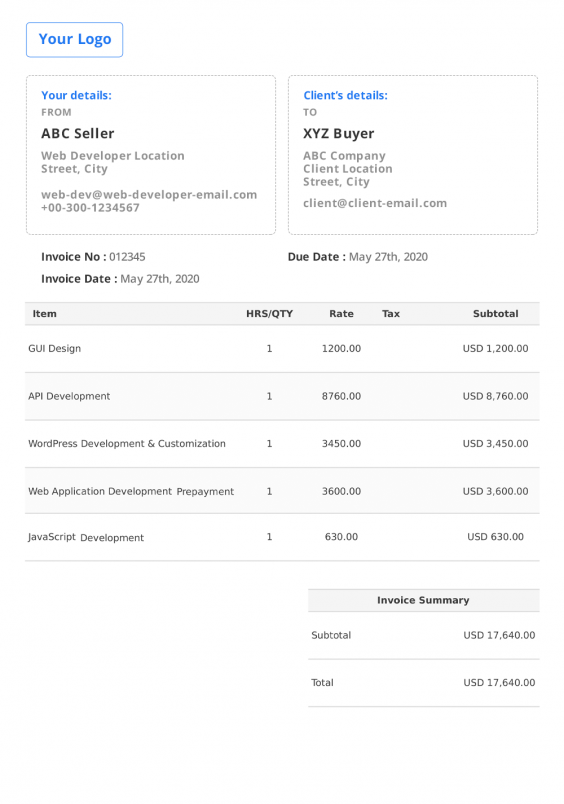 Simplify Business Processes & Generate Free Estimates Online
If you're an independent buyer/seller (or contractor), then using a professional estimate can improve your conversion rates. Simplifying your business process and at the same time eliminating the risk of any surprise costs for the buyer & seller. FreeInvoiceBuilder.com has an online estimate template that steadily streams your transaction process/prospects.
Our online estimate generator is designed to include all the essential details & fields for both small and large businesses. Offering a user-friendly interface on mobile & desktop, it facilitates you to generate an estimate conveniently. Our well-drafted estimate template results in saving your time & helping you to stay organized.
Estimate Requirements
 ✔

Seller/Supplier/Vendor's information
 ✔

Seller's name, address, contact, & tax registration no.
 ✔ Client's/Buyer's/Receiver's Information
 ✔

Buyer's name, address, & contact details
 ✔

Seller/Company's logo
 ✔

Due-date/Validity of the estimate
 ✔

Estimate number
 ✔

Issue date of the estimate
 ✔

Due date of the estimate
 ✔

Details of the products & services
 ✔

Quantity & estimated price per unit
 ✔ Net amount payable
 ✔ Applicable Tax information
 ✔ Special Notes/ Payment terms
 ✔ Terms and Conditions (T&Cs)
Using Our Free Online Estimate Maker
Our free estimate maker is a web-based tool with a predefined format containing all the necessary fields and features. All you need to do is to enter your accurate information in the required fields, and your estimate is one click away. Download the digital copy of your estimate in a PDF format and benefit from this streamlined estimate making process.
Generating an online estimate on freeinvoicebuilder.com is a literal two-step process:
i. After landing on the page, select the drop-down menu at the top of the page and opt for the type of document you want to create. For instance, in this case, you need to select the option "Estimate".
ii. Put in your standard business information in the required fields, and you are all set to launch your next sales.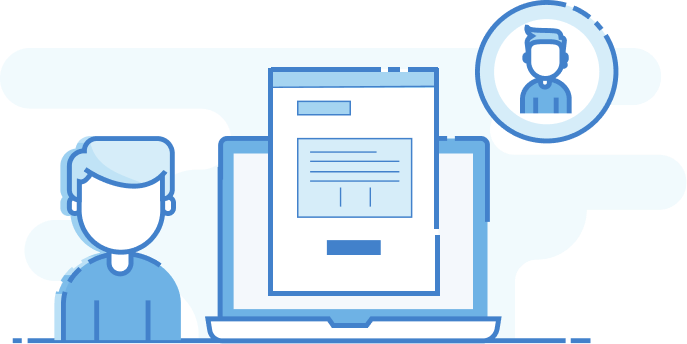 How to Make an Estimate With The Right Format
A cost estimate is an analytical & educated guess about the expected cost for the ordered products and services. The document is sent by the seller/vendor/supplier to the client, to ensure that there isn't any unforeseen cost at the end of the project.
Using a proper format & listing the required details is crucial. It displays your professionalism and concern even towards the minor details. It's always a good idea to use an online estimate maker to save you from the hassle of writing an estimate from scratch.
Our free estimate template is designed to assemble your requisite information in the right format. This saves you time and effort, as you just need to add or simply copy/paste the details in the editable fields and & download your PDF estimate right away.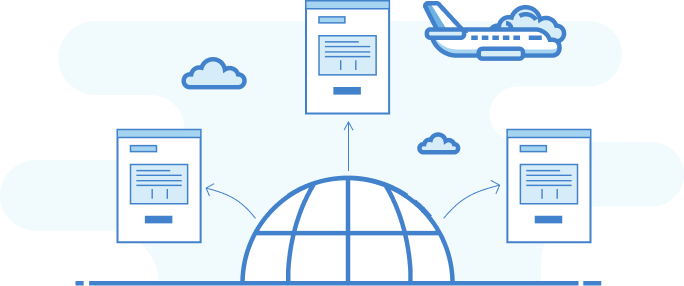 Why Do You Need an Estimate for Your Business
Running a business often means managing multiple tasks simultaneously. Initiating a business deal with a properly documented estimate can save both buyer & seller substantial amounts of time, confusion, & loss. Have an insight at the profound benefits of using an estimate:
✔ Provides a logical assessment of the expected cost & profit.
✔ Helps in establishing a stronger relationship between the buyer and seller and ensures that both are on the same page.
✔ Reduces the chances of disputes between the client & vendor.
✔ Enables a simple and user-friendly interface to itemize critical details and uninterrupted task execution at a faster pace.
✔ Helps in allocating & managing resources like labor, & material.
✔ Allows accurate estimation of results in an error-free manner.
✔ Estimates convey your understanding of the project/job perfectly.
✔ Estimates are very convenient in building an understanding of what a client is paying for and what a seller is bidding on.
✔ Allows flexibility to add some final/net expenditures on a project.
✔ Use freeinvoicebuilder.com to simplify & streamline your workflow.
✔ Enables to run the corporate operations smoothly by eliminating unforeseen expenditures.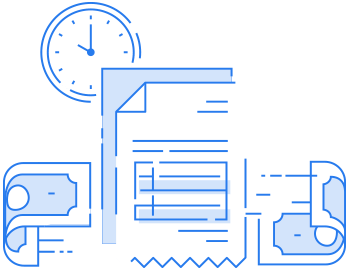 How Does the Estimate Process Work?
Creating an estimate is way more than documenting mere guesses and sending them to your buyer. This process goes through multiple stages before it reaches the ultimate level. An online estimate generator can steadfast the process by providing a ready to use professional estimate template. Let us walk you through the steps of an estimate process.
1. Review the Project: The client's requirements & expectations for any project are analyzed to contrive the estimate's purpose & plan. It helps the estimator to produce the outcome that the client wants.
2. Figure out the Needed Resources: The essential resources such as labor, material, & time are identified in this stage. This provides the fundamental information to create a ballpark figure estimate.
3. Describe the Services to be Provided: The job tasks/duties are listed that indicate the exact deliverable by the service provider.
4. Research Competitor(s) Offer: Conducting market research & analyzing the competitors' offerings to set a competitive edge.
5. Form Notes & Disclaimers: Additional information like terms and conditions, and customer notes are added to provide a disclaimer and opt-out of the chances of any disputes later.
6. Document the Estimate: The gathered data is compiled in a rightly formatted document. Usually, alternative estimates are made on various factors to help the client make an informed decision. After a review, the estimate is then sent to the prospective customer.
7. Schedule a Follow-Up: Following within 2-3 days of sending the estimate reminds the client to reply while setting up the seller as professional.
Estimate Tips & Best Practices
 ✔

Clearly state the inclusions & exclusions for a contract
 ✔

Details of the products & services to be provided gives your client a clear picture of what to expect from you
 ✔

Focus on the customer benefits & don't undersell yourself
 ✔

Store backup copies of estimates you send to your client
 ✔

Breakdown the details to make an accurate estimate
 ✔

Perform a detailed task analysis to avoid work pressure
 ✔

Create estimates with different techniques to arrive at a midpoint cost that is beneficial for both the buyer & seller
 ✔

Evaluate risk factors properly to avoid sudden expenses
 ✔

Make your estimate scannable by not overlapping details
 ✔

State your terms & conditions clearly to avoid any conflict
 ✔

Double-check your estimates for accurate information
 ✔

Save time and effort by using an online estimate template and builder from freeinvoicebuilder.com
 ✔

Keep records of lessons learned from projects to refer to for future estimates and contracts
Quote Vs. Estimate Vs. Invoice
Whether you are buying or selling, you're most likely to require an estimate, quote, or invoice. These documents are convenient for business procedures like proposing, bidding, selling & getting paid. For these commercial purposes, the use of an estimate, quote & invoice might confuse you, and understanding the difference between them is pivotal to foster a seamless business workflow.
A quote is a commercial document that consists of an itemized listing of the products and services with a fixed price. Once the buyer and seller agree upon a quote, the price stated in a quote cannot vary.
On the contrary, an estimate is a document sent by the seller, used to approximate the cost on the completion of a project (product or service). This formal statement is shared at the beginning of a business deal. Since the document does not include a fixed price, the price is likely to vary at the end & is generally accepted by the client and service provider.
The key component that differentiates an invoice from an estimate is that an invoice shows a due-balance on the client. The supplier sends an invoice at the end of a transaction to clear his accounts receivable from a client & get paid for the services & items he/she provided.