Free Invoice Builder & Payoneer have Partnered
to Offer You a Fast, Easy & Secure Way
to Receive International Payments
Payoneer provides you with a flexible and easy way to receive international payments
and access your funds no matter where in the world you are.
Flexible Ways to Get Paid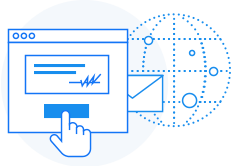 Bill your clients via Payoneer and offer them to
pay you safely and securely using their
credit/debit card, eCheck and local bank transfer.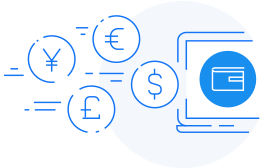 Provide clients with local USD, EUR, GBP, JPY
and CNY* collection accounts and get paid as
easily as having a local bank account.
HEAR WHAT OUR CUSTOMERS HAVE TO SAY
"After I used Payoneer for the first time, I realized how simple and easy it is to get paid. Payoneer saved me a lot of time, energy and fees I would have paid for other payment methods. "
LEADING BRANDS TRUST PAYONEER